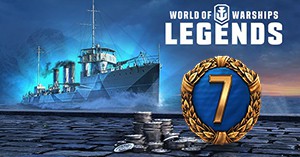 17370
---
Grab your free World of Warships Invite Code and unlock several in-game bonuses including 7 days of premium, a Smith tier 2 USA Premium ship and 15x rare battle boosters! Please note this codes are for new players only!
Instructions:
1. Login into your free MMORPG account.
2. Scroll down and click the button to unlock your key!
---
Don't miss out on this giveaways!