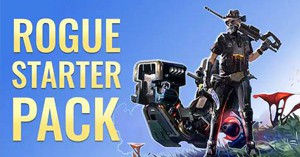 54280
The Cycle: Free Rogue Starter Pack
---
Grab the time-limited Rogue Starter Pack for free (worth 40$) via Epic Games Store and unlock Rogue Thrill-Seeker Prospector, the Dark Horse Ride, Veterans Memento Melee Weapon and Netconnector Weapon Skin!
Instructions:
1. Scroll down until you find the "Rogue Starter Pack" banner.
2. Click the "Get" button to unlock this DLC content.
---
Don't miss out on this giveaways!