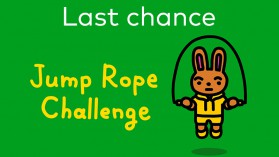 23150
Free Jump Rope Challenge on Switch
---
On September 30, the Jump Rope Challenge game will be leaving the Nintendo eShop forever. So this is your last chance to grab it! It's a free, fun, and easy game created by a small group of Nintendo developers. Don't miss it!
Instructions:
1. Download the game via Nintendo eShop before September 30.
2. Have fun!
---
Don't miss out on this giveaways!