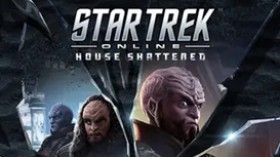 23250
Star Trek Online Bundle Key Giveaway
---
Claim your Star Trek Online Bundle Key for free and unlock a Elite Services Starter Pack and a Fluidic Tribble!
Instructions:
1. Create your Star Trek Online account here if you don't have one already.
2. Click the "Get Loot" button, login and click the button to unlock your key.
3. Redeem your key here
4. Launch the game and complete the tutorial to unlock your rewards.
---
Don't miss out on this giveaways!