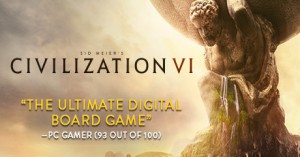 58580
Sid Meier's Civilization 6
---
Grab Sid Meier's Civilization 6 for free on Epic Games Store! Civilization is a popular turn-based strategy game in which you attempt to build an empire! Grab it now!
Instructions:
1. Login into your Epic Games Store account
2. Click the button to add the game to your library
---
Don't miss out on this giveaways!