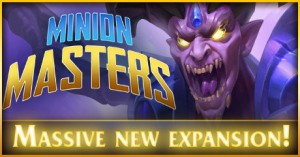 43880
Minion Masters Empyrean Army Booster Pack Keys
---
Claim your Empyrean Army Booster Pack Key ($16 USD Value) for Minion Masters and get access to some powerful cards that will enhance Valorian's power and improve your deckbuilding.
Instructions:
1. Login into your Alienware account and click the button to unlock your key.
2. Follow the giveaway instructions to redeem your key.
---
Don't miss out on this giveaways!