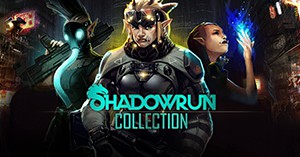 37190
Free Shadowrun Collection on Epic Games Store
---
Claim Shadowrun Collection entirely for free via Epic Games Store! Shadowrun Collection includes Shadowrun Returns, Shadowrun Dragonfall - Director Cut and Shadowrun Hong Kong - Extended Edition. Grab it now before it's too late!
Instructions:
1. Login into your Epic Games Store account.
2. Click the button to add the game to your library
---
Don't miss out on this giveaways!