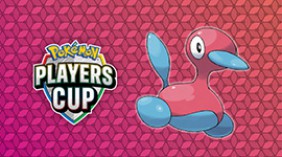 21660
Free Pokemon For Sword And Shield
---
The Pokemon Company is giving away a download code that unlocks the battle-ready Pokemon, Porygon2. During this weekend's Pokemon Players Cup finals, which kick off at 11 AM PT on August 22, The Pokemon Company will share the code that can be redeemed within Sword and Shield.

EDIT: The code is PJCS2019CHAMP

The code will only work until August 31, 2020.
Instructions:
1. Watch the broadcast of the Players Cup VG Finals to find the code.
2. Launch your Pokémon Sword or Pokémon Shield game.
3. Select "Mystery Gift" on the X menu, "Get a Mystery Gift" and then Get with Code/Password
4. Enter the code "PJCS2019CHAMP" and save your game.
---
Don't miss out on this giveaways!