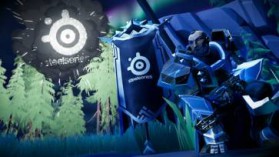 54470
Dauntless Sigil and Flare Key Giveaway
---
Claim your free SteelSeries banner sigil and signal flare key for Dauntless and join the battle for survival!
Instructions:
1. Login into your free Steelseries account,
2. Click the "Get Key" to unlock your key.
3. Follow the giveaway instructions to redeem your key.
---
Don't miss out on this giveaways!