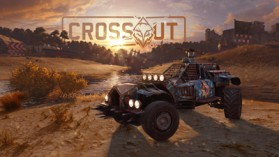 22660
Crossout Beach Buggy Pack Key Giveaway
---
MMORPG is giving away free Beach Buggy Pack Keys for Crossout! Each pack includes the armored Beach Buggy car, one can of Lagoon paint and one Beach Sheriff sticker. Claim your Beach Buggy Pack Key now!
Instructions:
1. Login into your MMORPG account, scroll down and click the button to unlock your key.
2. Follow the giveaway instructions to redeem your key.
---
Don't miss out on this giveaways!