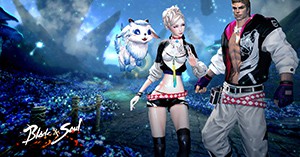 34640
Blade and Soul Costume and Pet Key Giveaway
---
Claim your free costume and in-game pet key for Blade and Soul! Start your Journey in style, each key unlocks the exclusive Revolution costume and Fleeso pet!
Instructions:
1. Login into your Steelseries account.
2. Click the button to unlock your key.
3. Follow the giveaway instructions to redeem your key.
---
Don't miss out on this giveaways!