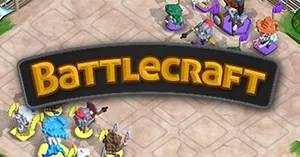 15380
Battlecraft – Tactics Online: Ninja Pack Keys
---
Claim free Battlecraft - Tactics Online: Ninja Pack Keys ($10 Value) and unlock 1 Ninja Hero, 500 Gold and 100 Dust! Grab your pack now!
Instructions:
1. Login into your Alienwarearena account.
2. Click the button to unlock your key
3. Follow the giveaway instructions to redeem your key.
---
Don't miss out on this giveaways!